Chiropractic care has been shown to assist in the treatment and management of a range of musculoskeletal problems. Each person and their concerns are unique so the best way to determine if Chiropractic can help you is to book a new patient consultation with one of our Chiropractors.
Chiropractic care is safe during pregnancy and can help pregnant mothers be more comfortable during all stages of their pregnancy.
Newborn and child assessments can help identify musculoskeletal problems created through brith stress, falls, repetitive postures etc.
January 13, 2021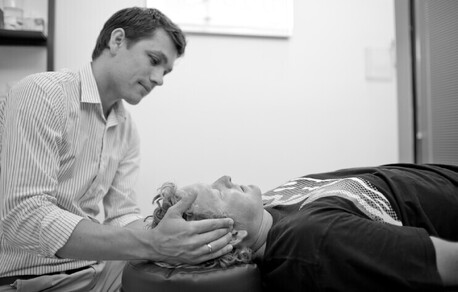 Cranial Specific Technique or Cranio-sacral therapy is part of the approach of Sacro Occipital Technique (SOT). This involves gentle pressure applied to the skull in specific ways and over specific areas to release tension and improve function. The amount of pressure is similar to what you migh...
read more